Bio
Tammy Martin's first awakening to the world of the hammered dulcimer took place during her senior year in high school. Well- known dulcimer player, John McCutcheon, was performing in her hometown and at her soon-to-be Alma mater, Emory and Henry College. Invited to attend the concert by a cousin, who was a student at the college, Tammy decided to take in the performance.  Not long after the concert began, Tammy decided that she had to pursue and acquire that very beautiful and unique instrument.  Even though that has only been just a few years ago (wink), the instrument still brings her joy and keeps her mesmerized to this very day. 
Throughout her musical journey, Tammy has been dedicated to keeping the folk instruments of the Appalachian region alive and well. She began braving the performance arena while in college and has continued to do so throughout her adult life. She credits many churches in the region, as well as the local SWVA 4-H Center (Road Scholars programs), for giving her the confidence to follow her heart's desire in making music. While continuing to provide solo performances, Tammy also paired up with a high school friend to form the duo of Acoustic Aire. Later she honed her group playing skills and vocal confidence in a Southern Gospel group called Crossroads.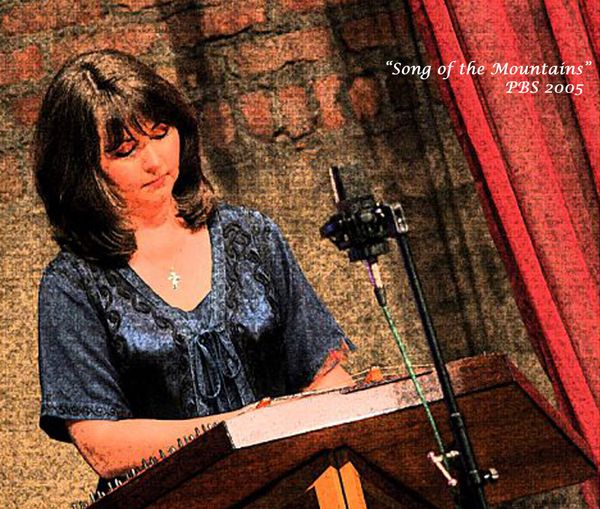 Though the hammered dulcimer is her main instrument, you may also find her playing the upright bass, Irish Bodhran, the autoharp, mountain dulcimer, cajon or providing vocals, when her arm is twisted just right in many different settings. 
In 2002, Tammy and two friends formed the Appalachian/Celtic group "Fire in the Kitchen". They played across the region, the state and across state lines at a variety of festivals and venues including: Bristol Rhythm 'N Roots, the Blue Ridge Celtic Festival, The Carter Family Fold, PBS Song of the Mountains, Dollywood Festival of Nations (30 performances) and many, many more. They also had the honor to play for Doc Watson in celebration of his 80th birthday as well as for Tom T. and Dixie Hall. The group recorded three CDs: "An Appalachian Celtic Journey", "The Journey Continues" and "Drive the Cold Winter Away" (Christmas).  After 17 successful years of playing across the region and state, FITK disbanded in December 2019.
 "Having an audience to share your music always puts a smile on a musician's heart and playing in an ensemble is just icing on the cake. I think every musician longs for a good group of folks to make good music with.  Not only do we have the love of this type of music in common, but we have become close friends; a second family. Each of us in the group feels very blessed to have met each other and that we continue to have opportunities to play at many wonderful and unexpected venues. Whether I am playing in a solo setting or with this group, I know that I have been given a gift and that I am truly blessed."  
~ Tammy  
As of August 2021, Tammy and three other friends formed an Old-Time group called:
"Leftover Biscuits".  The group includes: Tammy, Dr. Mark Handy, Joy Patton and Roger Stamper all individually, seasoned musicians with a love of old-time music. You can find more up-to-the-minute info on Tammy's solo music as well as the music of Leftover Biscuits on Facebook. 
Tammy's is also a retired educator where she specialized in K-12 education as a classroom teacher and later as an Instructional Technologist.  She received her undergraduate degree in Education and Mass Communications from Emory and Henry College and her Master's degree in Curriculum and Instruction with an emphasis in Instructional Technology from Virginia Tech.  
When not making music, you might find Tammy involved in local community organizations, reading, walking, traveling, crafting -- especially card making, rubber stamping, making soap, enjoying videography & photography OR hanging out in cemeteries doing a little headhunting...also known as genealogy.  :)  You can also find her on YouTube as a Content Creator at: Appalachian Ambrosia which focuses on the beauty of the Appalachian region, its people, places and events.